Register now for this training event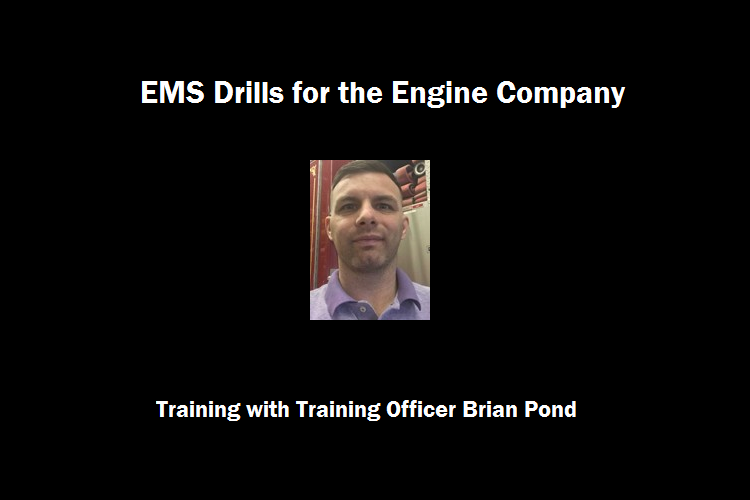 This is a different approach to proficient medical care by first-arriving engine companies at emergency scenes. Students are given methods to increase resourcefulness, thus improving comfort levels on medical emergencies. The focus is on how to challenge your engine company with patient assessment drills, CPR drills, and patient packaging drills. The presentation provides evidence that the more we can challenge the minds of our crews, the more willing they will be to participate on real-life medical emergency calls.
Join us for this webcast sponsored by Columbia Southern University.
May 24, 2018
01:00 PM Eastern Daylight Time
12:00 PM Central Daylight Time
10:00 AM Pacific Daylight Time
17:00 Greenwich Mean Time
CEU: This course has been approved for one contact hour and .1 Continuing Education Units (CEUs) from Columbia Southern University*
Duration: Approximately one hour
Presented by:
Brian Pond
Training Officer Standish (ME) Fire/EMS Dept
Brian Pond has been in the fire service since 2001 and works as a career firefighter Paramedic for the Raymond (ME) Fire/ Rescue department. He is also the training officer for the Standish (ME) Fire/EMS department. He teaches EMS education for Untied Ambulance Service, and is a program coordinator for the Presumpscot Valley Fire Academy in Southern Maine.
Sponsored by:
Columbia Southern University
Columbia Southern University offers flexible online associate, bachelor's, master's and doctoral degree programs in fields such as fire administration, business administration, criminal justice and occupational safety and health. CSU also offers affordable tuition, textbooks provided and no scheduled classes. Learn more at ColumbiaSouthern.edu or call 877-347-6050.
*How to Earn CEUs:
This course has been approved for one contact hour and .1 Continuing Education Units (CEUs).
Attendees must be logged in for the duration of the webinar in order to receive CEUs
Upon completion of the webinar, CEUs must be requested at ColumbiaSouthern.edu/CE
Verified attendees will receive a CEU certificate in a PDF format.
The fee for this service is $25. This fee will be waived for verified CSU Students, Alumni, and Learning Partners.