AS UNBREAKABLE AS THE SPIRIT OF THOSE WE SERVE
With a legacy and passion to deliver mission-critical durability, Wheeled Coach ambulances are born to perform under the most demanding conditions—and built to be as unbreakable as the spirit of those we serve.
Every day, the hard-working men and women of Wheeled Coach continue to innovate the way we manufacture ambulances. That's why every day, leading municipal fire departments and commercial ambulance companies in the country put their trust in Wheeled Coach.
AMBULANCES BUILT FOR EVERY RESPONSE

As one of the oldest and largest ambulance manufacturers in the industry, our years of experience can ensure your crews have access to vehicles they can trust to meet the demands of their department and the scenes where they operate.
From our industry-leading manufacturing campus in Winter Park, Florida, Wheeled Coach has delivered more than 50,000 ambulances and rescue vehicles to municipal and commercial customers around the globe. That means you're more likely to see a Wheeled Coach ambulance on the road today than any other brand.
What sets us apart? It's our ability to build the same customized ambulance time and again with laser-focused consistency and precision. It's the hard-working men and women who continue to innovate our ambulance designs. And it's vehicles tough enough to handle any situation.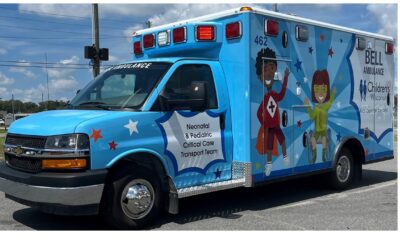 Wheeled Coach® announces it will feature ambulances built for Bell Ambulance and Amerimed EMS at EMS World® Expo.
If you would like more information about Wheeled Coach, please fill out the contact information below.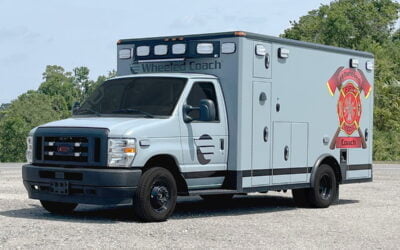 Wheeled Coach announces it will feature ambulances built for the U.S. Army and the FDNY, in addition to a Wheeled Coach demo truck in Booth #4220