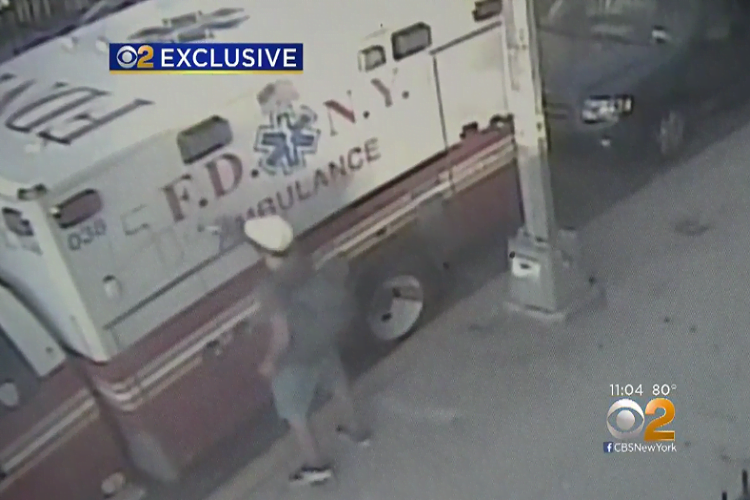 (CBS New York/YouTube)
NEW YORK (CBSNewYork) — FDNY ambulances have been vandalized with symbols of hate.
CBS2 has obtained exclusive video shows the suspect in action, allegedly drawing swastikas on the vehicles, Marc Liverman reported Sunday night.
Police said the man who is responsible for writing the hateful messages was caught right in the act. The video shows the suspect walking up and drawing a swastika. But he doesn't stop there. Next to it he writes "NAZI pigs" before drawing another swastika and walking away.