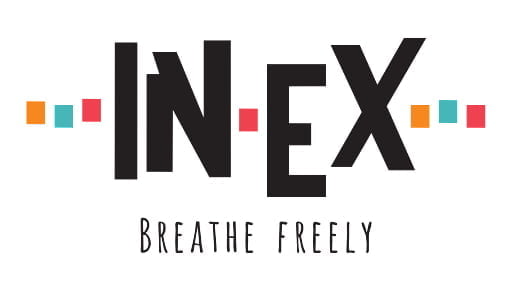 AVVIR, the innovation division of A.L. Group, a leading provider of advanced filtration solutions, donates its medical-grade, scientifically-proven IN-EX solution for indoor air safety to Magen David Adom (MDA), the State of Israel's national organization responsible for emergency prehospital medical care, ambulance, and blood services recognized by law. In accordance with MDA requirements, the safety and benefits of using IN-EX filtration solution was approved by Dr. Eitan Israeli, CEO of the Israeli Biohazard Institute.
National ambulance services across the globe have had to adapt quickly to the challenges posed by the pandemic. This often involves the tedious process of analysing vaccine statuses and contact tracing data in order to ensure patients are safe and do not pose a risk, while also making sure all ambulance personnel are always PPE-adherent. For a service dependent on swift response times and urgency, this has proved a major obstacle to aiding people effectively in emergency situations.
To support MDA's fight against the virus, the A.L. Group is providing its ambulance services with the IN-EX solution, an easy-to-install cabin air filter which transforms the ambulance's air conditioning unit into an active air purifier. Jointly developed with a team of scientists at Bar-Ilan University, the filter coating utilizes a unique and patented sonochemical technology, which initiates a chemical reaction with ultrasonic energy. Tested in third-party laboratories, this advanced technology, which is often utilized in the medical industry, has proven to be 99.15 % efficient against Sars-Cov2 (coronavirus), influenza, and other airborne viruses.
The filter is not only water-resistant but also incredibly durable managing to withstand high temperatures and intense air flow. Additional benefits of using IN-EX is bad odor removal, which is caused by bacterial growth in the A/C unit. After activation, it will take less than a minute for the air in an ambulance outfitted with IN-EX to be deemed safe to breathe. The filter is simple to use, easy to assemble or replace, and does not require a power source. It is manufactured using natural, eco-friendly, and cost-efficient materials. It can also be combined with additional filter layers such as carbon or HEPA to create a multifunctional cabin filter. The IN-EX solution was recently included in the 2021 Top Ten Emerging Technologies in Chemistry by the International Union of Pure Applied Chemistry (IUPAC).
"We're really pleased to be joining forces with one of Israel's most important organizations," says Miri Kaufman, AVVIR Executive. "Ambulances and emergency services are a crucial function for any country today, and being able to properly safeguard them from COVID-19 means first responders can do their job safer and with less impediments, while patients can be tended to quicker and more effectively."