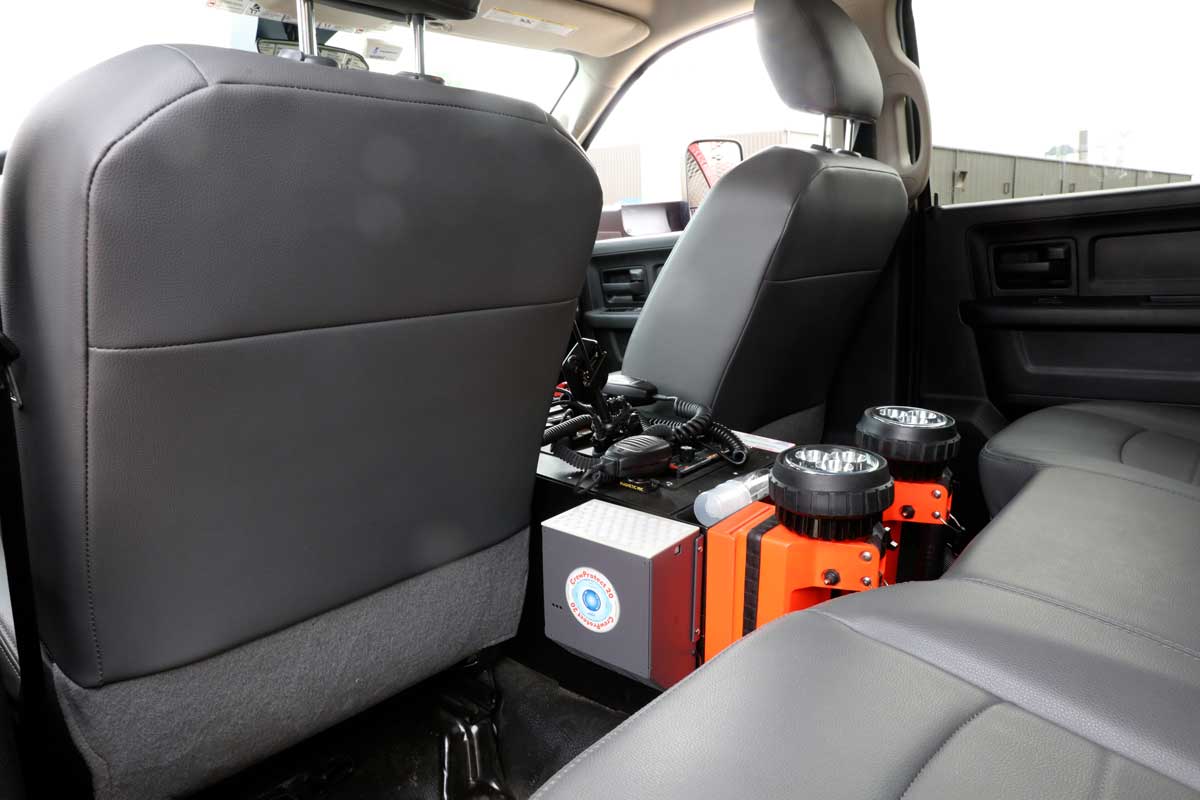 Task Force Tips (TFT) has introduced a new version of its CrewProtect product specifically designed for smaller spaces. The new unit was developed for enclosed cabs on SUVs, wildland vehicles, tillers, and commercial cabs on fire trucks and ambulances. The new 20 CFM version is only 6 lbs (2.75 kg) and fits in a 7.25″ × 6″ × 4″ (185mm × 153mm × 102mm) space. It is available in a 12V or 24V version with a grey or white exterior.
Like the 100 CFM version of CrewProtect introduced in 2021, the new CrewProtect 20 tackles all three major air threats in the cab and ambulance body: particulates, volatile organic compounds (VOCs), and aerosols carrying bacteria and viruses. Other systems only tackle one or two. Most importantly, CrewProtect is safe. Many other systems are ineffective at particulate and VOC removal or have the unintended consequence of adding more harmful elements, such as ozone and formaldehyde, to the air during operation.
TFT designed CrewProtect specifically for fire apparatus and fire ground contaminants. Installation is easy in a new truck or as a retrofit into an in-service unit. Like the larger unit, CrewProtect 20 is made from steel and powder coated for added durability. CrewProtect is also fast and effective, filtering the air in the average cab every 3.5 minutes, which exceeds the air exchange rate of "clean rooms" and operating rooms in hospitals! Lastly, CrewProtect is hardwired to the ignition, allowing it to automatically protect occupants whenever the apparatus is in use without switches or adjustment controls.
For more information, contact your local TFT dealer or go to Task Force Tips – Firefighter Learning Hub (tft.com)