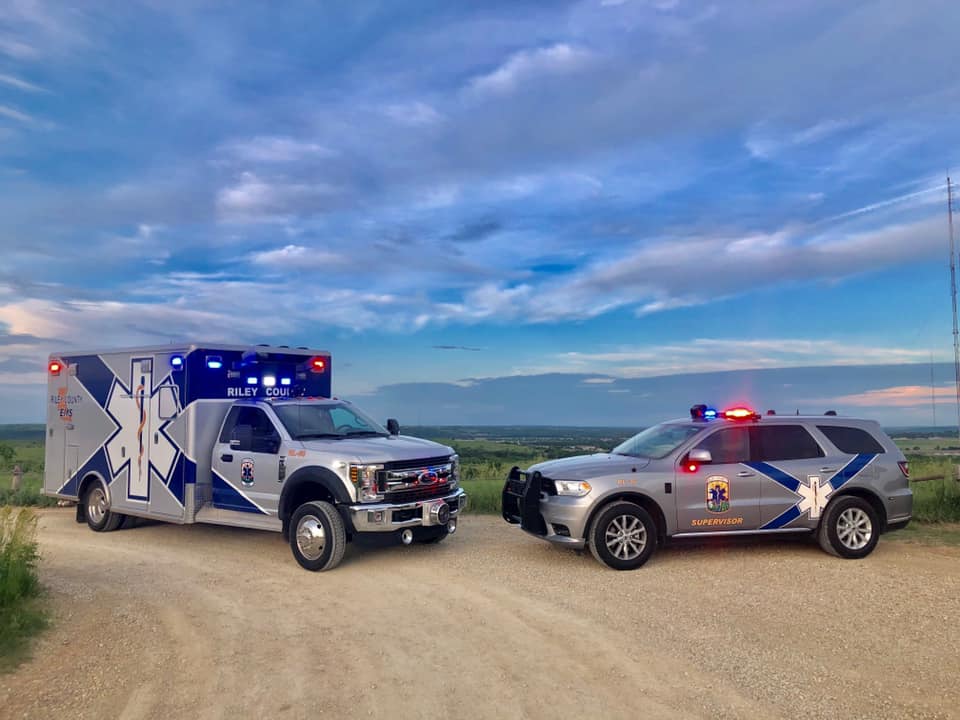 The Manhattan Mercury, Kan.
(MCT)
Riley County commissioners and staff members Thursday narrowed down the list of construction manager at risk applicants for the EMS headquarters project.
Officials narrowed the list from five to three as BHS Construction of Manhattan, McCownGordon Construction of Kansas City, Mo., and Kendall Construction of Topeka remain in the running to build a new headquarters for Riley County.
Commissioners Greg McKinley, Kathryn Focke and John Ford, along with county clerk Rich Vargo, EMS director Davids Adams, emergency management director Russel Stukey, public works director John Ellermann and deputy EMS director Josh Gearing all gave feedback on the companies to planning director Amanda Webb. Kile Morrison of Archiamages Architecture, the Lenexa firm that will design the project, also provided input.
Commissioners and staffers ranked the companies, and BHS and McCownGordon were No. 1 or 2 on everyone's list. The third spot went between Kendall and Icon Structures of Manhattan, but the majority had Kendall as No. 3. MCP Group of Topeka ranked fifth for the group.
McKinley disclosed he previously worked with BHS and McCownGordon as a subcontractor, his brother was a project manager for Kendall, and his son's brother-in-law is "No. 2" at McCownGordon. McKinley said this would not affect his decision, but he worked in business, so he knows people that work at these companies.
For BHS, Adams said the company's recent experience is diverse, and he liked its approach and capabilities breakdown. Gearing added BHS had good references and had similarities between what the county is asking for and what they've built. Focke said she liked the company's presentation, finances and longevity. Ford added BHS is heavily involved in the community.
Ellermann said a concern he had was whether BHS had enough staff available for the job since it is working on multiple projects. Ford said he had the same concern, but he has it with every company.
For McCownGordon, Adams said the company spoke the county's language and provided a good team layout. Gearing added McCownGordon had the relevant experience. Vargo added he liked the size of the company, and Ford said they "have boots on the ground."
For Kendall Construction, Adams thought the company had good relevant experience. Adams and Webb said Kendall had good project approach.
Stukey and Gearing said he didn't think the company had the relevant experience, and Vargo thought it fell short on financials.
Focke had them in her top three. She liked they would have a local job site supervisor along and relevant experience. Ford also had them his top three for relevant experience with medical facilities.
For Icon, officials reached a general consensus that it did not have the relevant experience for the project.
Adams said the chief operating officer would be the point of contact, not the project supervisor. Stukey said he had Icon tied with Kendall. Focke said she had Icon at four because the company had not been in business very long. McKinley said the big project experience came mostly from the top guys.
When an entity uses a construction manager at risk, the company is involved with the design process in an effort to save time and money.
The new building, which is estimated to cost $12.3 million, will consist of an EMS station with ambulance bays, crew living quarters, administrative offices for Emergency Medical Services, training rooms, emergency operations center, and other related support services.
The proposed 17,500-square-foot headquarters will be at Claflin and Charles Little Road, next to the Riley County Family and Child Resource Center.
The current EMS headquarters at 2011 Claflin Road was built in 1980, and county officials previously said it no longer meets the staff's needs.
___
(c)2022 The Manhattan Mercury, Kan.
Visit The Manhattan Mercury, Kan. at www.themercury.com
Distributed by Tribune Content Agency, LLC.