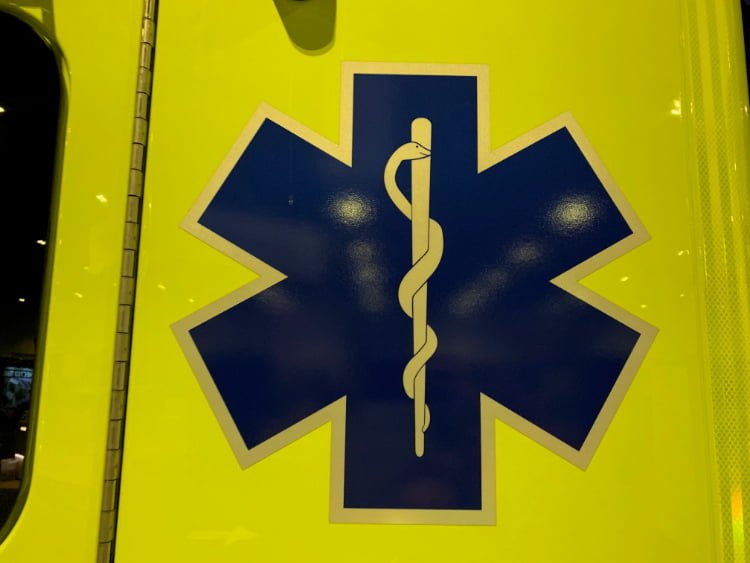 Daniel Suddeath
The Evening News and the Tribune, Jeffersonville, Ind.
(TNS)
Two new ambulances will serve the Lafayette and Greenville fire districts after the Floyd County Council narrowly approved $500,000 in federal funding to pay for the vehicles.
The 4-3 vote on Jan. 10 came just about a week after the Floyd County Commissioners reversed a December decision to combine the Greenville and Lafayette districts into the Highlander Fire Protection District. The vote also continues a long-standing debate over EMS service in Floyd County.
Last March, the council voted 4-3 against spending $450,000 to refurbish two ambulances for the fire districts. Last week's request was for two new ambulances, with the county council agreeing to reimburse Lafayette for a new unit it recently purchased along with buying another vehicle for Greenville. The money will come from the federal CARES Act, which was approved to provide relief funding to include money for local government bodies.
The six council members who returned from 2022 voted the same. Councilman Jim Freiberger, who ousted incumbent Adam Roberts in last year's Republican primary before going on to win the general election, was the difference.
Freiberger sponsored the resolution and said the two ambulances help bolster public safety in case of a major disaster or emergency. According to Freiberger, the fire districts were contacted in December when carbon monoxide issues stemming from natural gas issues resulted in multiple patients being transported by ambulance to local hospitals. The districts were asked to be on standby in case hundreds of patients needed to be taken in for medical attention.
"There's no way we have the ability to do that without that kind of service available," Freiberger said of the fire districts having their own ambulances.
Brad Striegel, Tony Toran and Denise Konkle joined Freiberger in voting in favor of the expense. Danny Short, Dale Bagshaw and Connie Moon opposed it, mainly questioning why the fire district taxing units weren't covering the costs.
"It bothers me to think that we're going to give money to a taxing unit when they should provide for their own budget," Bagshaw said, likening the proposal to a hypothetical request from the City of New Albany to purchase a fire truck from county funds for the city.
Short offered similar reasons for his vote against the request.
"One taxing unit giving another taxing unit funds opens up Pandora's Box," Short said. "It's a sad statement when we have a taxing district, Lafayette taxing district, that's had an ambulance for over 20 years and never budgeted to replace it."
Moon said she appreciates the quality of service provided by the Greenville and Lafayette fire districts, but added "this is a half million dollars going to two districts in my county, and you can say that it will benefit the whole county, but it will be primarily for two districts."
The trio who voted against the measure also questioned whether the fire districts were attempting to replace New Chapel EMS in their townships. New Chapel is under contract with the county for ambulance service outside of New Albany. The contract, level of service and number of ambulances in the county have been issues of debate among the council and Floyd County Commissioners in recent years.
A Lafayette Fire District board member emphasized the new ambulances are for backup and emergency transfers, and that New Chapel remains the primary provider. He added that Lafayette sends its ambulance on multiple runs since about 60% of calls for service require EMS. The district ambulances staffed by firefighters who are EMT-certified provide assistance until New Chapel arrives, or they're available to transfer patients to the hospital if required, he continued.
Freiberger said Lafayette made nine transports directly to hospitals over the past six months.
Striegel said Monday that the fire district ambulances aren't just needed for backup to New Chapel. They provide for treatment for firefighters who require medical attention on scene, and, as Freiberger noted, can assist with mutual aid in case of a major disaster.
"The ambulances have been in service for 20 years, and this is just replacing aging ambulances. The districts will maintain the upkeep of these ambulances so they'll maintain the ongoing costs, they just need help purchasing new equipment," Striegel said, as he added the original ambulances were bought by township trustees, not the districts.
He also defended the use of CARES money for the purchases, as he said multiple local government bodies have spent federal relief funds on public safety.
"If we spend millions of dollars on our water utilities, stormwater, sewer improvements out of [American Rescue Plan] funds, why can't we spend $500,000 on upgrading ambulances out of federal money to improve a crucial public safety service like EMS?," Striegel said.
___
(c)2023 The Evening News and The Tribune (Jeffersonville, Ind.)
Visit The Evening News and The Tribune (Jeffersonville, Ind.) at newsandtribune.com
Distributed by Tribune Content Agency, LLC.