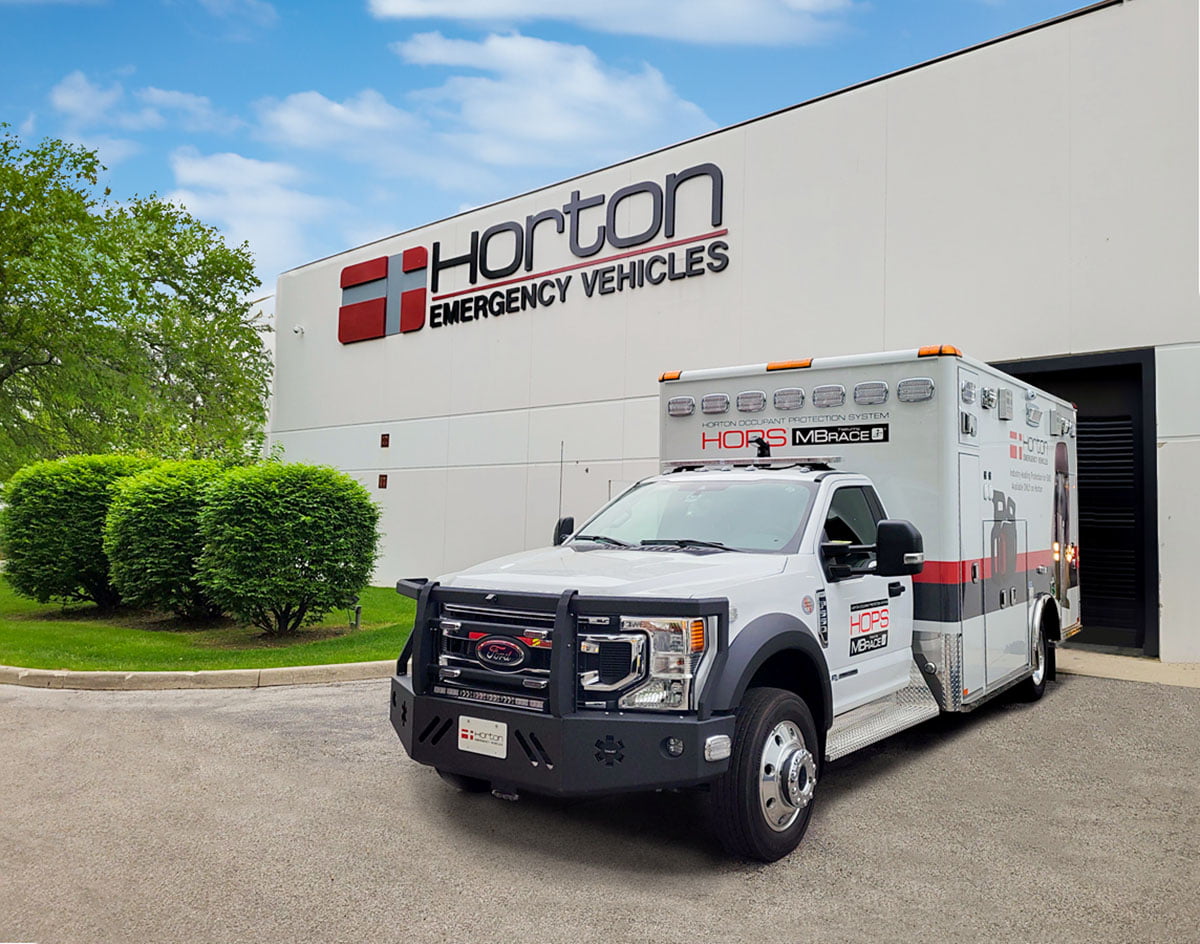 Horton Emergency Vehicles, a subsidiary of REV Group Inc., and a leader in ambulance safety, announces Emergency Vehicles Plus will represent Horton in Indiana and Michigan for all sales, service, and warranty.
"We're excited to have Emergency Vehicles Plus join the Horton dealer network," said Dave Marshall, sales director, Horton Emergency Vehicles.  "Their knowledge, passion and capabilities make them a great fit for the Horton brand and our customers."
Emergency Vehicles Plus has been selling and maintaining ambulances and fire apparatus in the Midwest for decades.  Their technicians are fully trained, and EVT/ASE certified.  They continually invest in stock vehicles, parts inventory, and mobile service capabilities to ensure quick deliveries and excellent aftermarket support.
"Emergency Vehicles Plus knows the municipal and commercial EMS markets well," said Mark Genzink, general manager, Emergency Vehicles Plus.  "We take pride in our reputation of being a trusted partner to our customers and our suppliers, because we are dedicated to providing quality service, professional expertise and responsiveness."
For more information, visit www.hortonambulance.com and www.emergencyvehiclesplus.com.
###
About Horton Emergency Vehicles
Founded in 1968, Horton Emergency Vehicles, a division of Halcore Group, Inc., is a REV Group company.  Horton® ambulances are among the industry's most technically innovative and customized ambulances and are synonymous with high quality. The exclusive Horton Occupant Protection System (HOPS) keeps the ambulance crew safe while working in the patient compartment. With a manufacturing facility in Grove City, Ohio, Horton ambulances have Strength & Safety In Every Detail™.
About REV Group, Inc.
REV Group companies are leading designers and manufacturers of specialty vehicles and related aftermarket parts and services, which serve a diversified customer base, primarily in the United States, through three segments: Fire & Emergency, Commercial, and Recreation. They provide customized vehicle solutions for applications, including essential needs for public services (ambulances, fire apparatus, school buses, and transit buses), commercial infrastructure (terminal trucks and industrial sweepers), and consumer leisure (recreational vehicles). REV Group's diverse portfolio is made up of well-established principal vehicle brands, including many of the most recognizable names within their industry. Several of REV Group's brands pioneered their specialty vehicle product categories and date back more than 50 years. REV Group trades on the NYSE under the symbol REVG. Investors-REVG