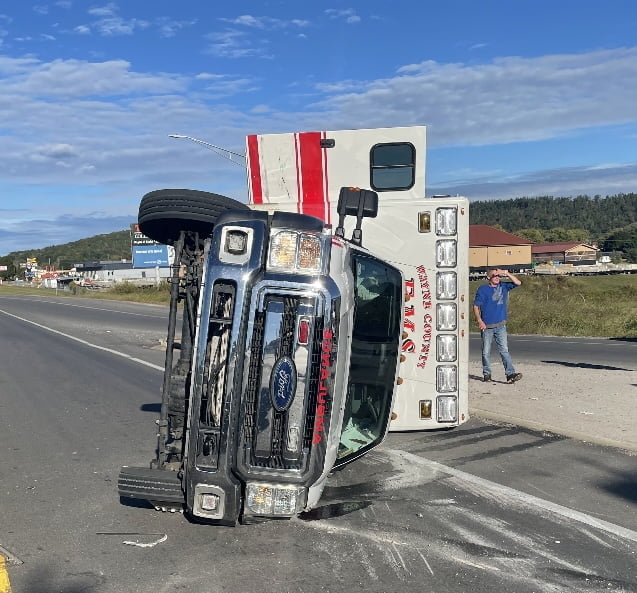 Christopher Leach
Lexington Herald-Leader
(MCT)
Five people in Wayne County were sent to the hospital Saturday afternoon after an accident that left an ambulance on its side, according to the Monticello Police Department.
The police department's preliminary investigation determined that the ambulance was traveling east on KY 90 transporting a patient to a hospital in Lexington. The ambulance had its lights and siren on but it slowed as it approached the intersection of KY 90 and KY 1275, as the traffic light was red, police said.
A Dodge pickup truck driven by a 49-year-old with a 44-year-old passenger was traveling north on KY 1275 and hit the ambulance in the intersection, according to police. The driver and passenger were taken to a local hospital after the crash.
The three occupants of the ambulance — an emergency medical technician, a paramedic and a 77-year-old patient — were also sent to a hospital. Police said the patient and the paramedic were flown to hospitals in Lexington.
©2022 Lexington Herald-Leader. Visit kentucky.com. Distributed by Tribune Content Agency, LLC.