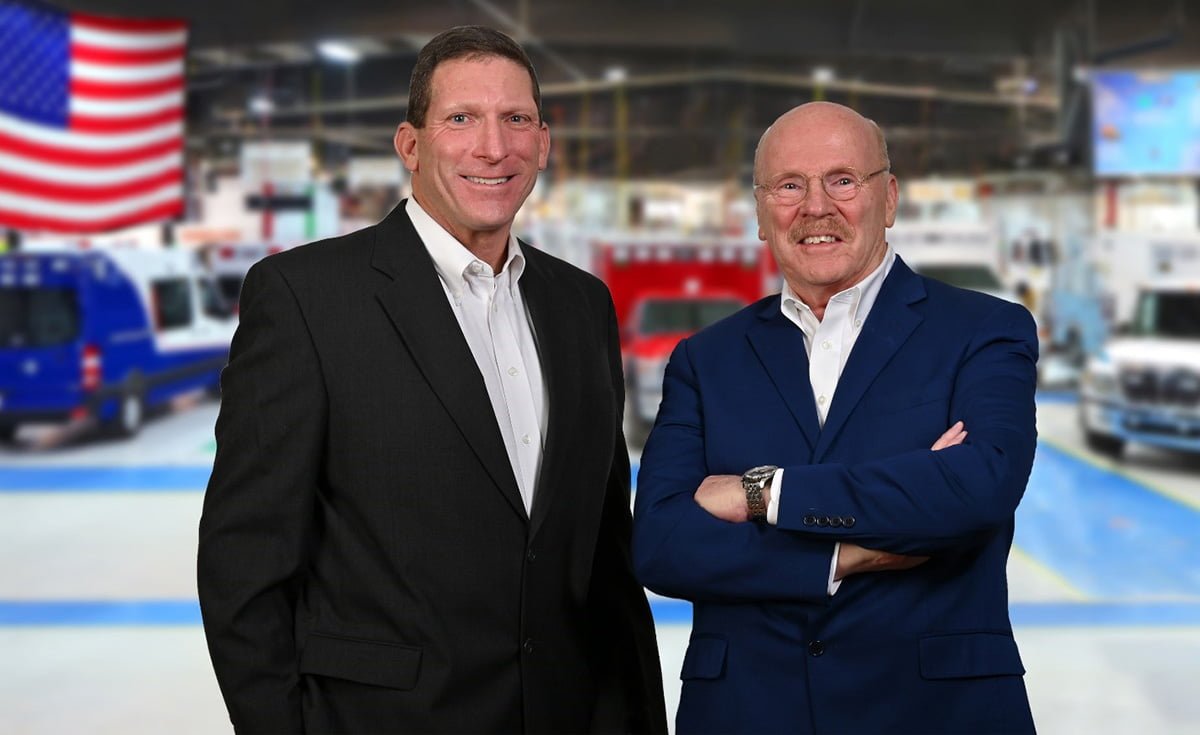 The longtime ambulance manufacturing team of Mark Van Arnam and Randy Hanson have been selected to lead the REV Ambulance Group. Mark will serve as President for the Group and Randy will function as Chief Operating Officer.
"Mark and Randy have worked together in our company's ambulance operations for over 35 years" stated Paul Bamatter, Chairman of REV Group's Board of Directors. "They are well known as the leading ambulance team in the business."
The REV Ambulance Group is the largest ambulance manufacturing corporation in the industry, and consists of legendary brands AEV, Horton, Leader, Road Rescue and Wheeled Coach.
"Our main objective is to provide our customers and dealers the high-quality vehicles that they need and that we are known for," Bamatter added. "We believe this new leadership team will take our ambulance group to the next level."
About REV Group, Inc.
REV Group companies are leading designers and manufacturers of specialty vehicles and related aftermarket parts and services, which serve a diversified customer base, primarily in the United States, through three segments: Fire & Emergency, Commercial, and Recreation. They provide customized vehicle solutions for applications, including essential needs for public services (ambulances, fire apparatus, school buses, and transit buses), commercial infrastructure (terminal trucks and industrial sweepers), and consumer leisure (recreational vehicles). REV Group's diverse portfolio is made up of well-established principal vehicle brands, including many of the most recognizable names within their industry. Several of REV Group's brands pioneered their specialty vehicle product categories and date back more than 50 years. REV Group trades on the NYSE under the symbol REVG.